What is an adult adoption? How do you adopt an adult?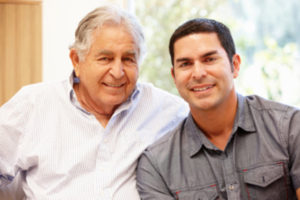 SPECIAL NOTICE: Randy does his consultations (approximately 30 minutes and free) by phone. There is no need to leave your home, so no coronavirus worries. To schedule your free consultation, complete the Adult Adoption Questionnaire.
Adoption isn't just for children. Actually, adult adoption (adopting a person aged 18 or over) is quite common. But many people still wonder, "Can I adopt an adult?"
Adopting an adult person creates a parent and child relationship, and legally terminates the parental relationship of the parent who is being displaced. After adoption, the same benefits and responsibilities exist as if the adoptee was born to the adopting parent.
Adult Step Parent Adoption Is the most common type of adult adoption.
Most adult adoptions are by a step parent. Often they did not do the adoption when the adoptee was a child due to the fact the absent parent would not consent. An adult adoption does not require the absent parent's consent, however. Also, if desired, an adult adoption even gives you the chance to do a free name change (such as the adoptee taking the last name of the adopting parent). But not every adult adoption is a step parent adoption, as where the adoptee has formed a strong relationship with replacement parenting figures, whether a couple, or a single woman or man.
Does Los Angeles County require a home study or investigation?
No. Because there are no children involved, there is no legal requirement for a home study or investigation in adult adoptions. This saves time and money. Without the requirement of a home study or investigation, most of Randy's clients are in court to finalize their adoption within two months of starting the process.
What paperwork is required when adopting an adult in Los Angeles County?
The only negative thing when you adopt an adult is it actually involves more  legal paperwork than some other types of adoption. And unlike some other counties, the Los Angeles Superior Court does not have pre-printed forms for adult adoption. This mean that each document must be custom drafted, outside the realm of most non-attorneys. Randy's job is to do all those forms, so all  you have to do is sign them. The usual forms are the Adult Petition for Adoption  (to see a sample click here), the Adult Adoption Agreement,  the Spousal Consent to Adult Adoption  (if the adoptive parent or adoptee is married), the Order of Adoption,  the Memorandum to Set for Hearing, and the VS-44 (to create the amended birth certificate if desired). Additional documents and pleadings are required in some cases, such as "second parent" adoptions, but those documents are also included in the flat fee, if needed.
What are Randy's qualifications and fees?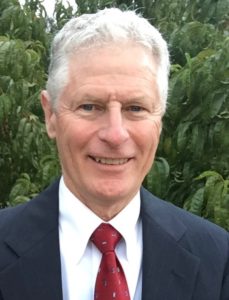 Randy has been an adoption attorney for 33 years, limiting his practice to adoption. He has an A+ rating from the Better Business Bureau, is profiled on Wikipedia, and has a 5-star client rating on Avvo. He is a member of the Academy of California Adoption Lawyers. Please see the links below for client reviews and to view his credentials, or learn about his background and experience at About Randy. Randy charges a flat fee of $1,500 to do a standard adult adoption (compared to most attorneys who charge hourly). With a flat fee you will know the exact cost of your adoption in advance. His fee includes the preparation of all required legal documents, setting the hearing date, appearing with you in court and all office costs (postage, mileage, et cetera). There is no required investigation (so no fee), and Randy pays the court filing fee, so no expense to you.
How Do We Get Started?
The initial consultation with Randy is free and can usually be done over the phone. It takes approximately 30 minutes. If you wish to call him first, he is happy to answer a quick question or two: 818-582-2374. Or you can email him at Randy@StepparentAdoptionCenter.org
Before Randy schedules your consultation, however, he must first have you complete a questionnaire. This gives him more information about your case, so he can advise you fully during your consultation. You can complete and submit it online below. Upon receiving it, Randy will contact you promptly.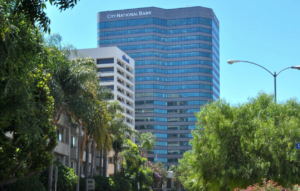 The Stepparent Adoption Center
15260 Ventura Blvd, Suite 1200
Sherman Oaks, CA 91403
(818) 582-2374
(Also serving surrounding counties.)
Client Reviews
⭐ ⭐ ⭐ ⭐ ⭐ 10/10 Best attorney ever!
Posted by Halle, November 1, 2019
Randy is a true professional and takes pride in his work. Highly recommend him for your adoption needs and look no further when it comes to swift, painless and comparatively inexpensive services. He's been doing this a long time and it shows! . . .
⭐ ⭐ ⭐ ⭐ ⭐ Randy is the man.
Posted by Chris, September 30, 2019
Very good experience with Randy. He was very organized. He was so organized and there was not a single i that wasn't dotted. We did an adult adoption to adopt my coast guard daughter. Everything was exactly what he described and it was very simple. He's a good man.
⭐ ⭐ ⭐ ⭐ ⭐ Very professional and efficient.
Posted by Valerie, September 17, 2019
Mr. Hicks is the BEST. He is fat and very detail oriented. Our adoption was fast and pleasant, thank you so much Mr. Hicks.
⭐ ⭐ ⭐ ⭐ ⭐ Wonderful choice!
Posted by Janelle, July 24, 2019
Randy is kind, thorough, wastes no time and has a great sense of humor. . .