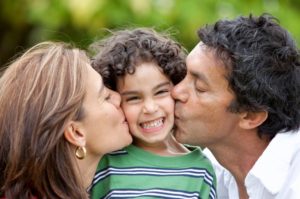 SPECIAL COVID UPDATE: Randy and Allen do their consultations (approximately 30 minutes and free) by phone or Zoom (video) - whichever you choose. There is no need to leave your home. To schedule your free consultation, complete the Stepparent Adoption Questionnaire, at the bottom of this page.
Being adopted by a step parent is one of the most significant moments in a child's life. It means that for the step parent - sharing a home, and being married to the child's parent, wasn't enough - that the step parent wanted to fully take on the role of parent, as if his or her stepchild was also born to them, with the benefits and responsibilities that go with that. Stepparent adoption also provides legal security in case something were to happen to the existing parent, as without a step parent adoption the step parent has few guaranteed parenting rights. The information below is for those planning to adopt a stepchild in Los Angeles County. (If you live in Orange, Riverside, San Diego or San Bernardino County, please click here.)
Step Parent Adoption in Los Angeles County - How to Adopt a Stepchild Step-by-Step
To file an Adoption Request  in Los Angeles County there are a few core requirements. You must be a resident of the county. The stepparent must be married to (or registered domestic partner of) one of the child's parents. And the child must be under the age of 18. (If 18 or over, it is an adult adoption, with different laws and procedures.)
Which Los Angeles County courthouse would handle my step parent adoption?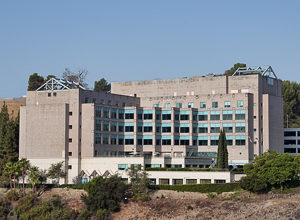 There are twelve district Superior Courts in Los Angeles County handling family law matters. All adoption cases, however, are handled only in the Edmund Edelmen Children Court, which is the county's central children's court. It is located in Monterey Park.
Does Los Angeles County Require a Home Study to adopt a step child?
No . . . and yes. A detailed home study, as is done in traditional adoptions (such as adopting a non-relative baby) is not required when you adopt a stepchild. In a step parent adoption there is an "investigation," which involves much less time, paperwork and cost. There are no required "home visits." The assigned agency to do the required step parent investigation is the Los Angeles County Department of Children and Family Services (LADCFS). Their fee is $700. Allen or Randy will tell you about a new law, however, which allows the investigation to be done by a licensed private adoption agency, which is much faster (often taking only 6 weeks compared to 12 months or more when done by LADCFS. The private adoption agency that Allen and Randy recommend you use only charges the same $700 fee, so you benefit without any extra cost.
What Legal Documents are Required in Los Angeles County to Adopt a Step Child?
A typical stepparent adoption will involve nine legal documents, but Allen or Randy prepares them all, so you don't need to worry about them. When you have your consultation with Allen or Randy, he will tell you about all these documents so you know what their services include. Our flat fee for a standard stepparent adoption is $2,500 (which even includes the LA County filing fee. Details about our simple flat fee.
What Are the Rights of the Birth Father?
Birth fathers' rights are a very complicated legal issue, too much so to discuss in this limited space. The short answer, however, is that there are two legal categories of fathers: alleged or presumed. There are multiple possible ways to terminate the rights of an absent parent if they can't be found or refuse to consent. (We have an "Advanced Q & A" page on subjects such as this, but it is likely easier for you to learn the same facts during your initial consultation.)
Is a Court Hearing Required to Finalize a Stepparent Adoption?
Normally, yes, and it is short and simple. (The judge even lets you take photos.) It is a private hearing, so only you and your guests, and Allen or Randy as your attorney, attend. It is so unique as a court hearing that the judge will even pose for a photo with you when your adoption is completed.
Will the New Birth Certificate Change Our Child's Last Name?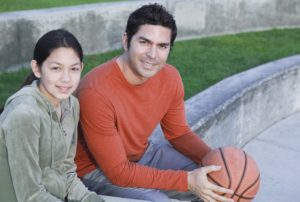 A nice benefit when you adopt a stepchild is the free name change. You will receive an amended birth certificate. It lists the adopting step parent as the birth parent (in place of the absent parent) and allows you to change the child's name if you wish (perhaps matching the step father's last name).
What are Randy and Allen's Qualifications?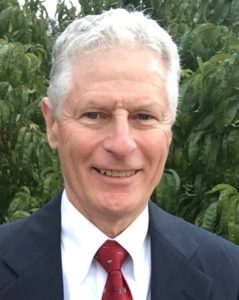 Randy has practiced adoption law exclusively for 36 years. he has a 5-star client rating from Avvo, an A+ rating from the Better Business Bureau, an "AV - preeminent" rating by Martindale-Hubbell (the highest possible rating and earned only the top 10% of attorneys nationwide), is a member of the Academy of California Adoption Lawyers (only about 40 attorneys in the state are admitted), been an adoption expert on many national TV programs and has authored many adoption books. Read client reviews and verify Randy's credentials. He is the author of one of Amazon's most popular books in the "step parenting books" category, STEP PARENTING: 50 One-Minute DOs & DON'Ts.  
Randy is proud to have Allen Hall as his of counsel associate attorney. The two met as opponents on a case and Randy was so impressed he asked Allen to handle all the Stepparent Adoption Center's stepparent of minor cases, while Randy handles adult adoptions (where the stepchild or other adoptee is 18+).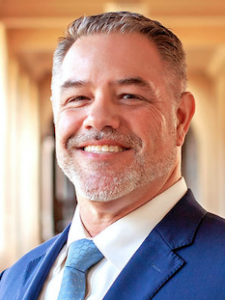 It's easy to get started. . .
STEP ONE: If you have a question you need answered before scheduling a consultation, you can call Allen or Randy to ask a quick question at 818-582-2374. One of them will be happy to answer a question or two. For a full consultation, however (about 30 minutes), you need to first fill out a short QUESTIONNAIRE, which gives them details about your case to fully advise you. The consultation is free and can be by video (Zoom) or by phone, as you prefer. Start by simply filling out the questionnaire, clicking "submit" then waiting for Allen to contact you to schedule your consultation.
STEP TWO: We will email you our short and simple retainer. In most cases we can specify the flat fee of $2,500 (which includes all legal fees, the court filing fee, and our office costs).
STEP THREE: Allen or Randy will prepare and send you the Adoption Request  and required attachments within about 5 business days of being retained, then file it with the court and the process begins. Allen or Randy will continue to work with you until he appears with you in court to finalize the adoption, usually about 3-4 months later.
15260 Ventura Blvd, Suite 1200 • Sherman Oaks, CA 91403 • (818) 582-2374