Step Parent Adoption Legal Fees and Costs
The goal: affordable and transparent legal fees and costs. If your step parent adoption is uncontested - as most are - meaning the absent parent can be found and is willing to sign a consent, your retainer guarantees a flat fee of $2,500. This would only change if the the absent parent's consent can't be obtained or there is a rare legal complication, which normally can be identified before you start. (Adult adoption - adopting a stepchild or person 18 or over is a flat fee of $2,250. Please click here.)
A sad reality is that many attorneys quote you a low price for a step parent adoption, then end up charging you much more by the time you have completed your finalization hearing, saying "It took longer than expected." To see how easy and likely that is to happen, consider that most SoCal family law attorneys charge about $400 an hour. Imagine how quickly that will add up when counting all his or her time spent with you or on your behalf:
Researching the proper procedures.
Preparing your legal documents (on average 8-10 pleadings/attachments)
Writing needed correspondence.
Working with the agency caseworker in their investigation.
Communicating with the absent parent to sign his/her Consent to Adoption  (an additional form prepared by the attorney).
Calls/letters/emails with you as needed during the investigation.
Reading the agency's final court report.
Setting the final hearing.
Travel time to court for your final hearing (if not done remotely).
Time at court for your final hearing (be aware 5-12 cases are usually set for the same time, so you might be waiting a long time in the hallway before your hearing begins).
Travel time back to their office after your final hearing (although sometimes some counties will do the final hearing by video).
Prepare the form for the amended birth certificate.
Ask yourself if you really think the attorney will end up only billing you for eight hours (9 X $400 = $3,600). Often it will be significantly more, even with no complications. The flat fee of $2,500 also includes paying the court filing fee, and what lawyers call "out of pocket"  or "actual" costs, like notary, postage, mileage to court, et cetera. Those expenses are included in the flat fee for uncontested adoptions. Not included is the fee you pay directly for your stepparent investigation ($700) to the adoption agency. The fee is the same whether you elect to have your investigation done by a licensed private adoption agency (recommended) or the Los Angeles County Department of Children and Family Services. So here are your simple and fully transparent total costs:
The flat legal fee: $2,500 (includes the county filing fee).
Stepparent investigation: $700.
Fingerprinting for the adopting stepparent: $64.
If the absent parent won't consent, an action to terminate his/her rights will be required. The rights of absent birth fathers is complicated, but if the birth father is in the "alleged" category, and he can't be found or is found but does not object, we have a flat fee of $1,850 for such uncontested actions (there are extra costs if he can't be found to serve and a "due diligence search" is required by the court). When the birth father is "presumed" (named on the birth certificate, previously married to the mother, had the child in his home and held the child out his natural child, or had a paternity determination by a court), then a termination of parental rights action is more complicated and we charge hourly. When you have your consultation and we learn the facts of your case we can give you an estimate of costs. Through the default stage the legal fee is usually $3,800. Termination of parental rights actions are in addition to the flat fee.
If you are adopting more than one stepchild at the same time, be aware the court does not permit us to lump multiple children in the same petition. Each child is a separate case with completely separate documents, but the attorney can arrange to get them to be finalized at the same time in the same hearing. If you are adopting siblings, the flat fee is reduced to $1,500 for the second child as long as the sibling is being adopted at the same time.
10% Military Discount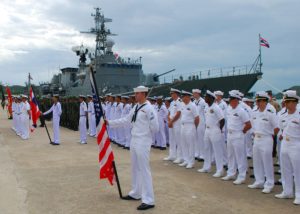 We have great respect and appreciation for the men and women serving in the Armed Services. If the step parent (or their spouse) is active military, We discount the flat fee by 10%, thus $2,250 rather than $2,500. This is a small way to say thanks for your selfless service.
PAYMENT METHODS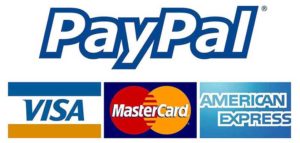 For your convenience, we accept payment by check, credit card and PayPal.